ANSI-IREC Accreditation Program Transition
December 24, 2014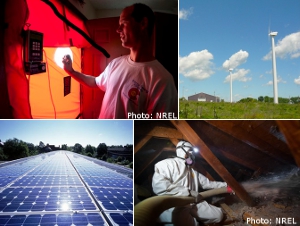 The clean energy credentialing space continues to grow and evolve. At the same time, the Interstate Renewable Energy Council (IREC) has gained recognition as an ANSI-accredited standards developer and published an American National Standard for clean energy certificate programs. With the accountability and credibility that accompanies this prestigious third-party mark of excellence, IREC is now positioned to independently provide quality assessment for clean energy certificate programs, for a broader range of training organizations. As a result, the current ANSI-IREC Certificate Accreditation Program will transition to an IREC Certificate Accreditation, independently overseen by IREC beginning in 2015, and updated to meet the changing needs of industry. Most important, this evolution to a more accessible IREC accreditation will assure the same level of quality and high standards.
IREC plans to expand access to accreditation for clean energy certificate programs, reaching more organizations that can meet a rigorous process and benefit from the value of the nationally-respected IREC credential. The IREC Accreditation for Certificate Programs will be based on an American National Standard developed in collaboration with industry, while providing valuable third-party recognition at a sustainable cost.
In light of this transition, ANSI is no longer accepting applications for accreditation under the ANSI-IREC Certificate Accreditation Program.
For more information, visit the IREC website.
---
Contacts:

Diana Holmes
American National Standards Institute (ANSI)
Tel: 202.331.3639


[email protected]



Pat Fox
Interstate Renewable Energy Council (IREC)
Tel: 518. 621.7379


[email protected]